Sew-along: "Sommerbeutel"
June 2014
This one is going to be a present for my little brother who happens to be a farmer. The slightly cheesy design is on purpose, I hope he likes it :D The bag is also my submission for the latest sew-along on Kreativlabor Berlin.
I recycled an old t-shirt which had the "I <3 my traktor" message printed on the front. I also recycled an old sport bag and re-used the strap. The rest of the material like the fabric with the pig print is from Frau Tulpe.
The most strenuous part was cutting out all the pieces, I really need to get a professional cutting board. Sewing them together however was easy and quick!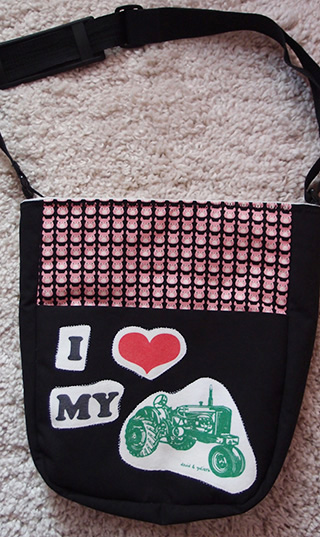 A statement-bag for farmers